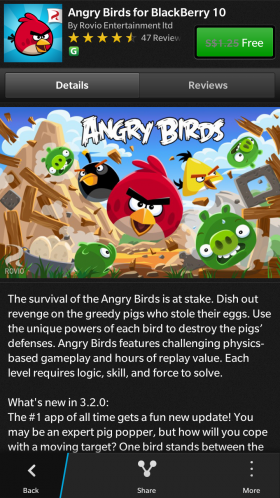 As we approach day 10 of the BlackBerry 10, I am really feeling the excitement. Today, BlackBerry is giving out different swags for different devices so if you have multiple devices, you could get more! So what are we getting today?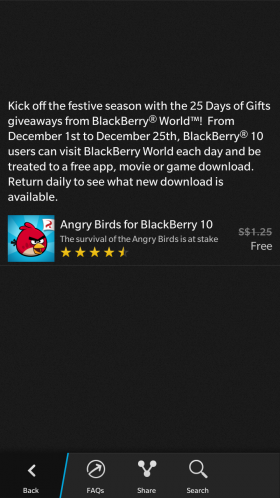 First, for the BlackBerry Z30, it seems like we have the first original Angry Birds for BlackBerry 10. This makes our collection of free Angry Birds Game to 3, from Angry Birds: Star Wars to Angry Birds: Season to now, this.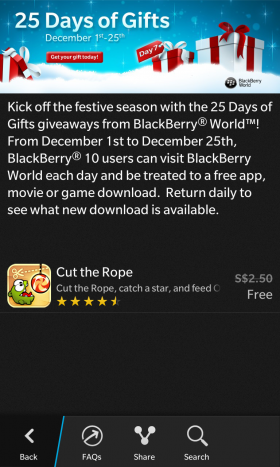 Following next, we have cut the rope for BlackBerry Z10 and Q10. This is another popular cross platform game which I have enjoyed playing on my android devices previously.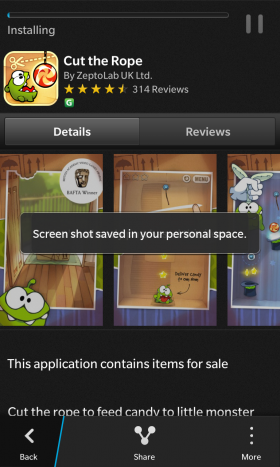 Finally, we are also hearing, for those running BlackBerry Q10, with video store supported in your country (such as UK), you can get Basil the Rat, Season 2, Episode 6 for free!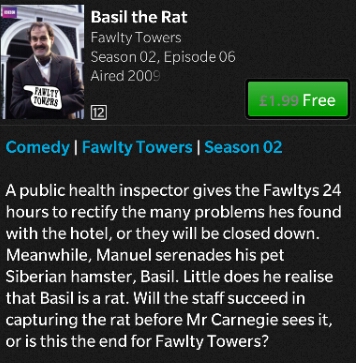 All of these are now available in the BlackBerry World for free now!