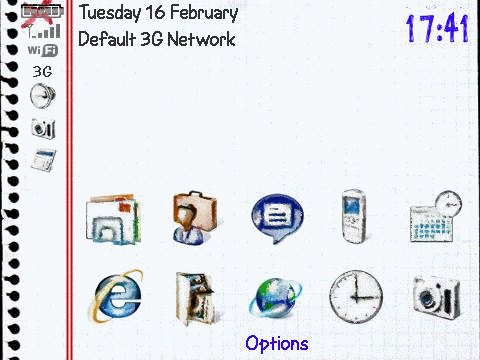 TemasBlacKberry let us know about their new SketchBerry theme for the BlackBerry 89xx, 90xx, 96xx and 97xx with OS 4.6 and up. The theme is available in two versions a White/Grey version and a Color version. You can pick up the theme for $5.0 in the BR store at this link
Here are some features from the themes description:
- Today Screen
- 3 mini – icons
- 10 configurable icons
- Clock, Connections and Options buttons
TemasBlackberry sent us a code for 20 free copies to the first 20 readers to get it from the BR store you can get either one of the theme versions. Use the code SKETCHREVIEW to get it for free. Thanks to TemasBlackBerry for the sponsor.